DO 128
In addition to ground based platforms (working group
"Land Surfaces
and
Boundary Layer), we are using airborne platforms to investigate convection.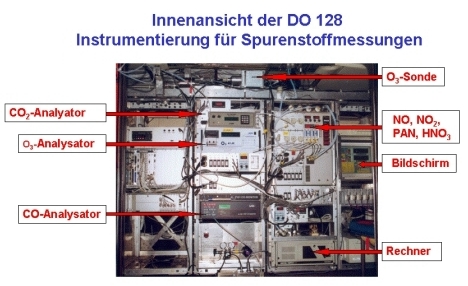 Equipment used for trace gas measurements of NO, NO2, CO, CO2 and O3.The installation was developed and realized together with "enviscope inc.", Frankfurt. Main components of the installation are gas analysers, gas distribution system, computer and air inlet system. All components are modular structured and
the complete integration into the aircraft does not need more than 2 hours.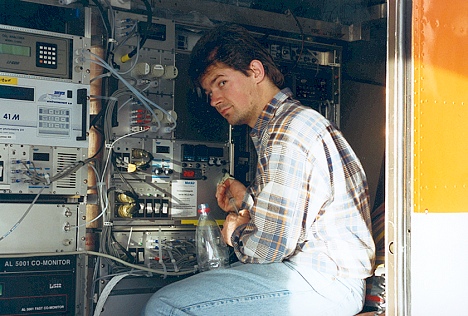 Flight scientist and developer of the trace gas measurement equipment, Andreas Wieser, doing calibrations after a research flight.
The aircraft with or without the measuring equipment can also be used by
extern researchers. If you have a proposal to conduct a common research
project, please contact Dr. Ulrich Corsmeier.