Training course for the model system ICON-ART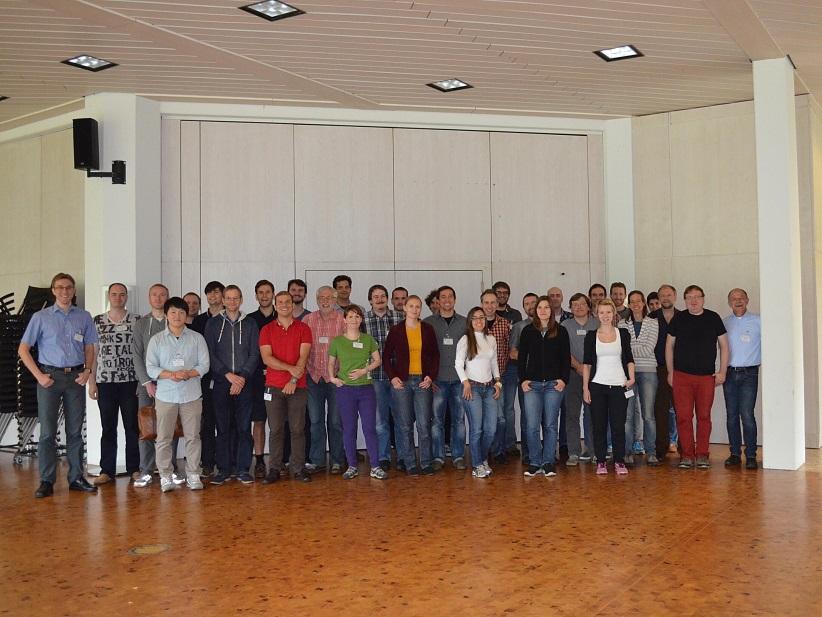 A training course for the model system ICON-ART was held from July 7 to July 9, 2014 in the Hessian city Langen. It was organized in collaboration with the Institute for Meteorology and Climate Research (IMK) of the Karlsruhe Institute of Technology (KIT) and the German Weather Service (DWD). Nearly 30 participants provided an insight into the future weather prediction model ICON and performed initial simulations. They got information about the importance of aerosols (small liquid or solid particles suspended in the air) for weather patterns, aviation and climate in theory and practice.
The participants were able to perform simulations with ICON-ART. They calculated the dispersion of volcanic ash plumes by virtual eruption of different volcanoes. Furthermore, the spread of sea salt particles could be simulated. Sea salt has a large share of the global aerosol amount and is assumed, among others, to play an important role for the formation of clouds.
We are pleased to repeat this course next year. The ICON-ART team Dipl.-Met. Daniel Rieger, M. Sc. Jennifer Schroeter, and Dr. Heike Vogel from KIT is led by Dr. Bernhard Vogel. The training course was supported by Dipl.-Met. Jochen Förstner and Dr. Daniel Reinert from DWD.