The AMMA Radiosonde team led by Prof. Doug Parker, Prof. Andreas Fink, and Dr. Serge Janicot is awarded the 2014 Vaisala Award for their outstanding contribution to observational meteorology in West Africa. During the main AMMA field campaign from June-September 2006, some 7,000 soundings were made from 24 operational stations, representing the greatest density of radiosondes ever launched in the region.
In order to achieve this tremendous effort, the team organised and coordinated the opening of new stations, technical upgrades to existing stations and an enhanced frequency of launches as well as training of staff. The realisation of this programme was a major challenge on scientific, logistical and organisational grounds and required the involvement of and interaction with numerous West African weather services and supranational organisations.
The AMMA radiosonde initiative has created a unique and very valuable dataset that has been used extensively for research and model evaluation as well as data assimilation experiments ever since. It created great awareness in the scientific and operational communities about the state of the observational network in this sensitive monsoon region, not least through a highly cited publication in BAMS. The lessons learned in AMMA have significance for the upper-air network throughout the continent.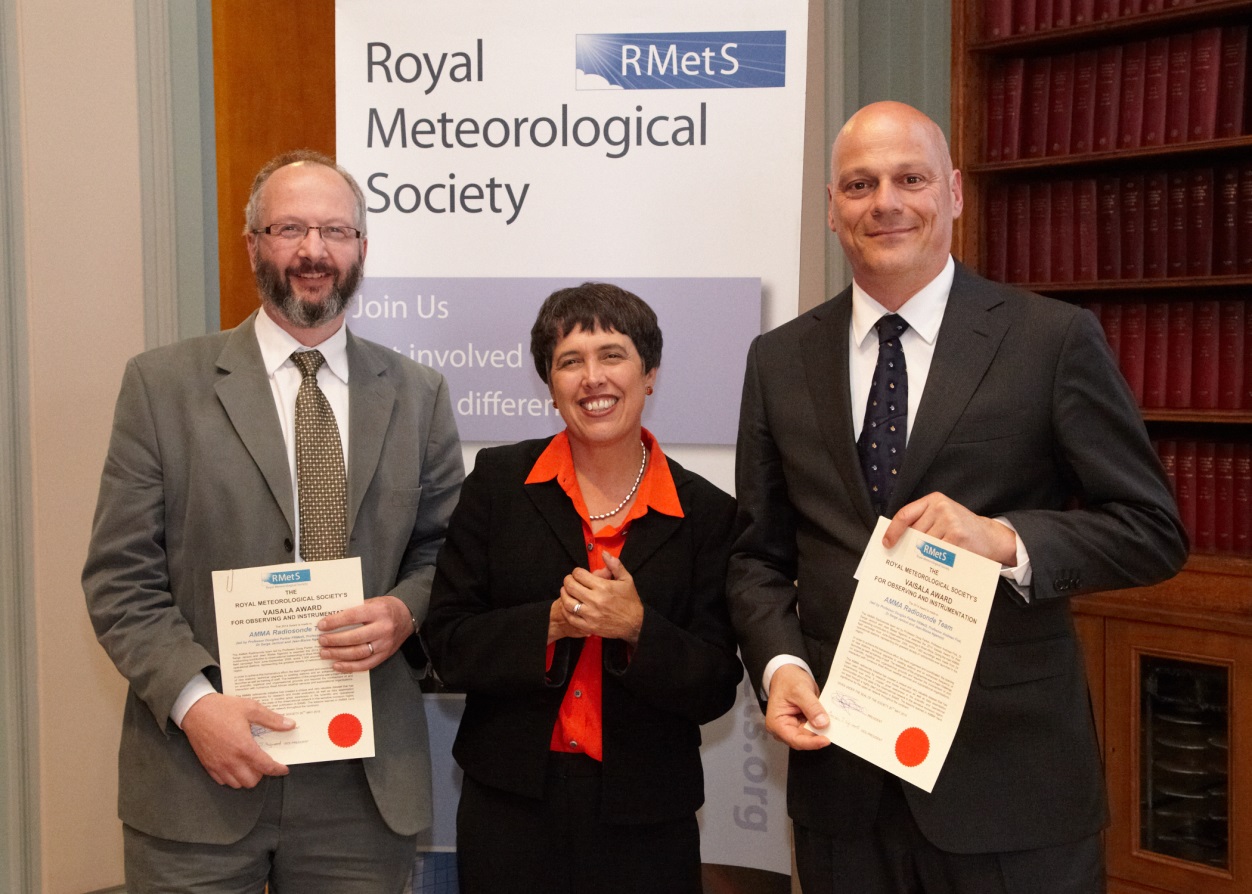 Award ceremony of the Vaisala Award at 20th May, 2015, in London at the Royal Meteorological Society (RMetS); from left to right: Prof. Doug Parker, University of Leeds; the chairperson of the Royal Meteorological Society Dr. Liz Bentley; Prof. Andreas Fink, KIT, Karlsruhe.