SWR extra: Natural disasters in Braunsbach
1.06.2016: Media contribution to the natural disaster in Braunsbach on 29.05.2016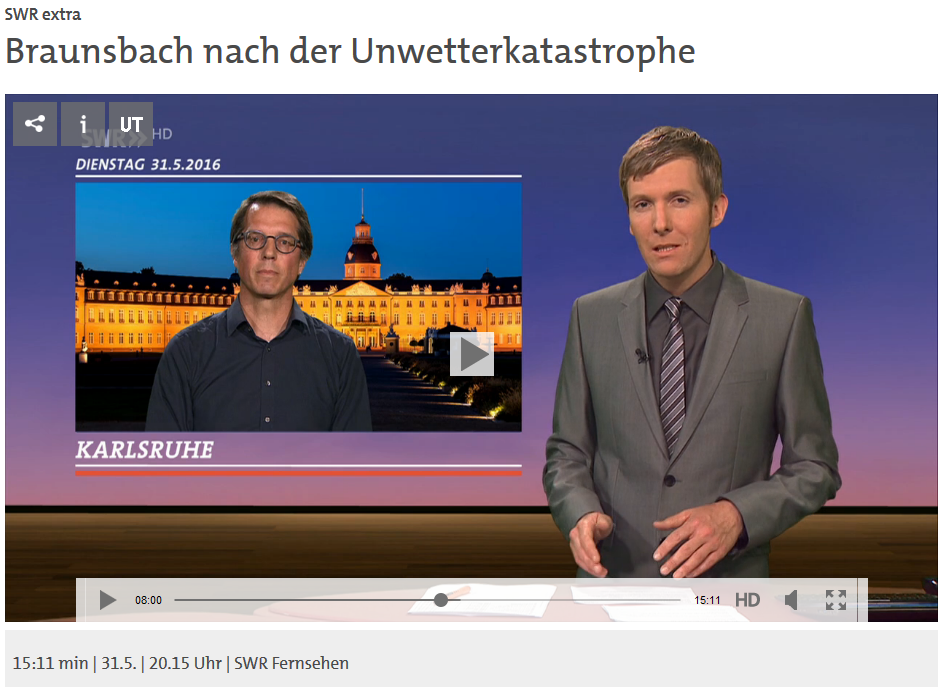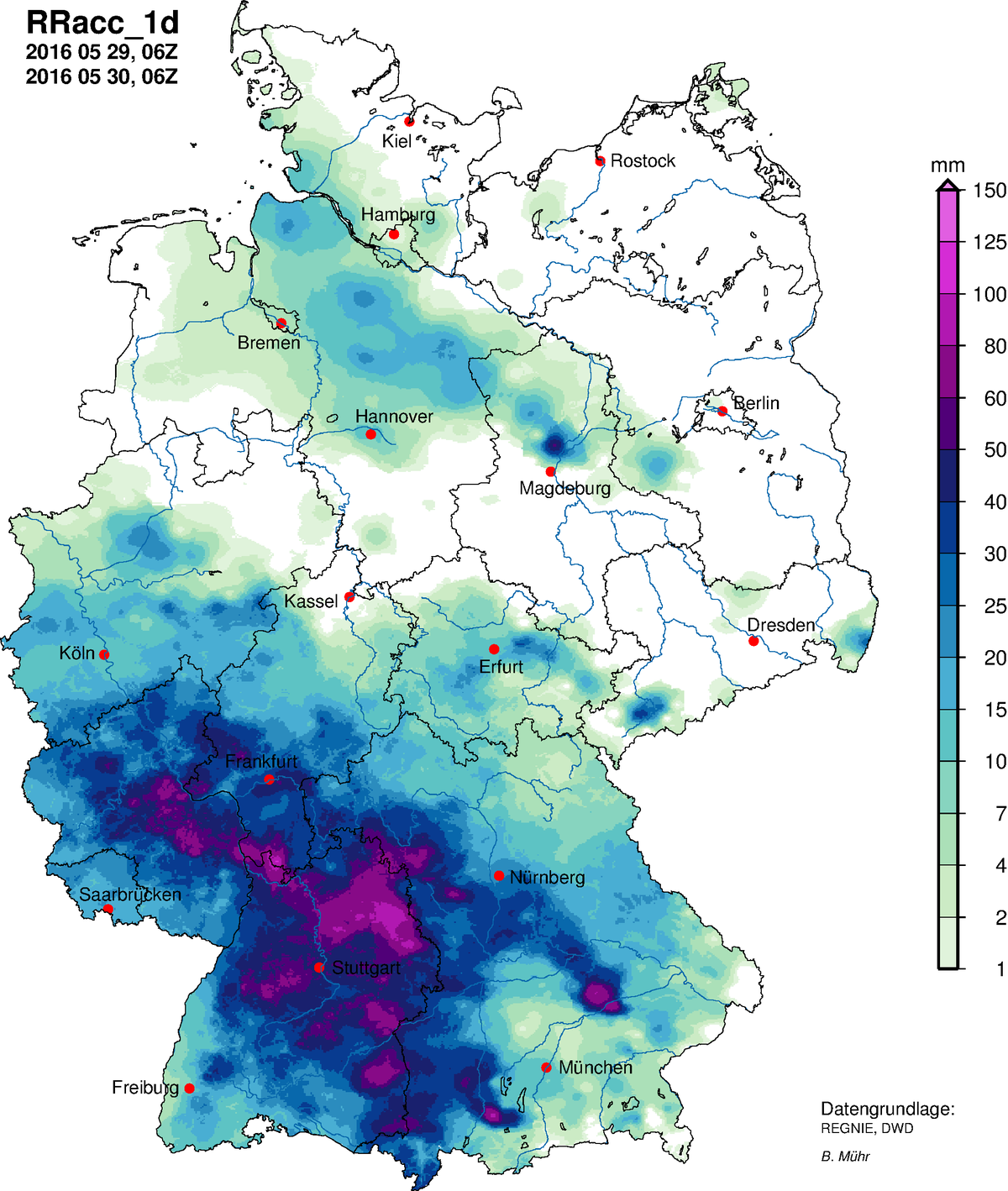 In the course of reporting on the bad weather at the weekend the "SWR extra" was at our Institute to interview Michael Kunz, head of the working group "Atmospheric Risks" and spokesman for the Center for Disaster Management and Risk Reduction Technology (CEDIM).

The contribution "Braunsbach after the natural disaster" of last evening can be found here (in German).
A first detailed analysis of Bernhard Mühr with the help of students to the thunderstorm situation from the weekend can be found on the website Wettergefahren-Frühwarnung (in German).