Welcome to the Master`s Program in Meteorology and Climate Physics
The Institute of Meteorology and Climate Research (IMK) at the Karlsruhe Institute of Technology (KIT) is a dynamic institution with an excellent reputation for world-class research and high-quality education. The two-year MSc program in Meteorology and Climate Physics covers the whole breadth of atmospheric sciences from small-scale processes in clouds to long-term climate change, providing an excellent education closely aligned with the rich research portfolio of the institute. And in Germany, this education comes at a very low tuition, particularly for students from the EU!
In this program you'll learn in many different ways – through lectures, paper- or computer-based exercises, practical classes in the field and lab, team activities with fellow students and in your one-year independent research project. For example, one of the practical classes allows you to conduct your own experiments with one of the largest cloud chambers worldwide. Many of our students also work as paid research assistants, bringing them even closer to the multi-faceted research activities at IMK.
At KIT you will be taught by leading experts in the field of meteorology. Being one of the largest institutions for atmospheric research in Germany, we are in the unique situation of offering a wide spectrum of topics, each taught by an active researcher in the respective area. This is possible due to the fact that KIT is at the same time a classical federal state university and a research centre funded by the German government in the framework of the Helmholtz Association.
The Atmospheric Science program of KIT was recently reviewed as "outstanding" by a team of international experts. Prof. Peter Knippertz's research takes him to Africa where they investigate the important West African monsoon system. This includes field work, too, often involving students from the MSc Meteorology and Climate Physics program. Professor Joaquim Pinto joined IMK in 2016 as an AXA Research Fund Chair awarded due to the relevance of our work to the insurance industry. My own research, for example, has been awarded a prestigious Consolidator Grant from the European Research Council for her work on microphysical processes in clouds.
Karlsruhe is a great place to live and study. With more than 300,000 inhabitants Karlsruhe offers all cultural benefits of a city but is small enough to get everywhere by bicycle. Situated in the Upper Rhine valley, Karlsruhe is one of the sunniest and warmest places in Germany. The nearby Black and Palatinate Forests offer great daytrips for walking, cycling, skiing – and for observing the weather! Or visit the beautiful French Alsace region just across the river! Even if you cannot speak German, living in this international, welcoming and open-minded city should be no problem!
Come and join us!
Professor Corinna Hoose
Director, MSc Program in Meteorology and Climate Physics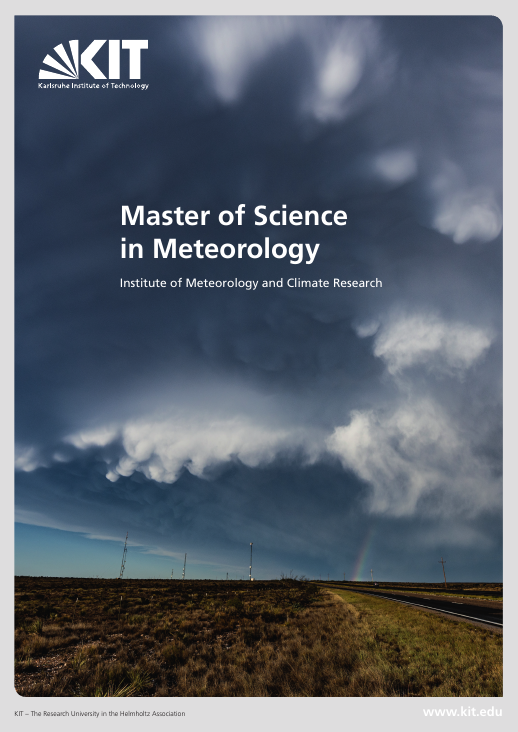 Master Brochure
Check out our brochure!
PDF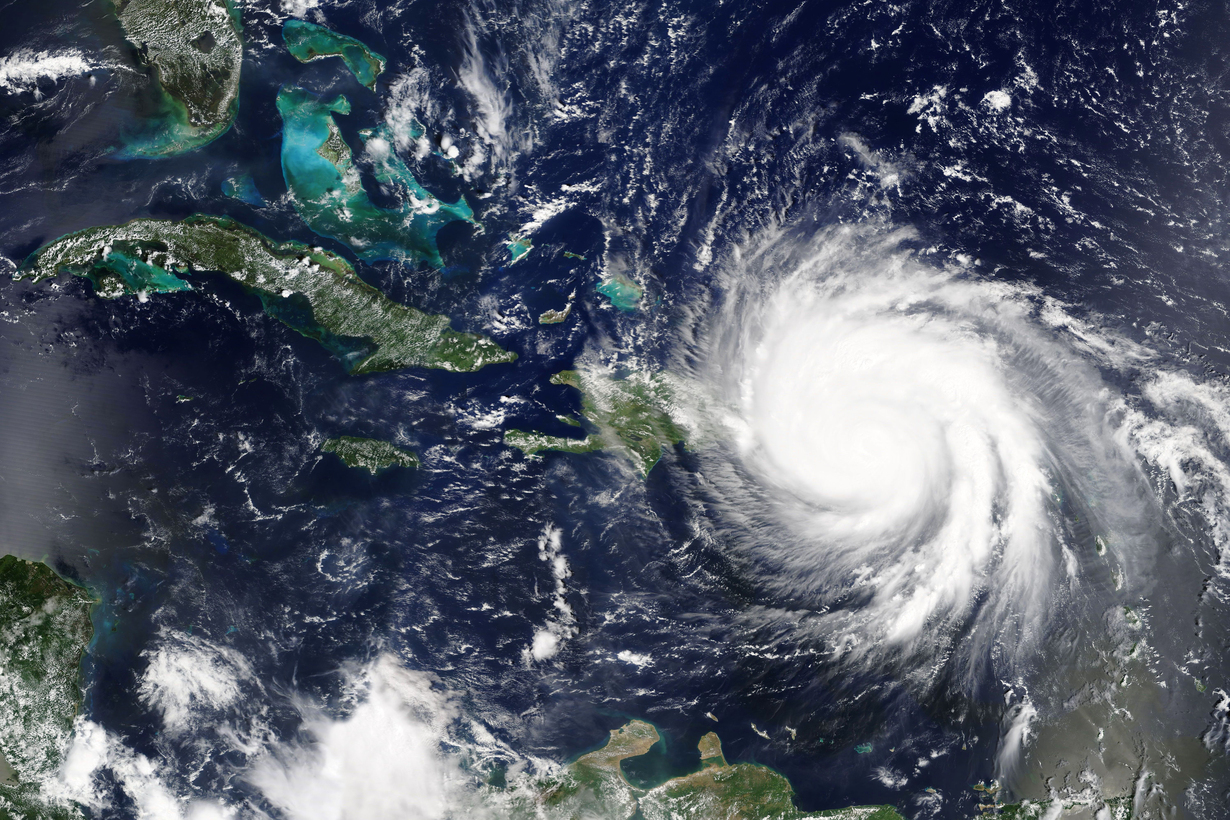 Studying Meteorology at KIT
Take a look at our short film!
youtube