Dust Forecast
The German Weather Service (DWD) performs quasi-operational forecasts of mineral dust concentration using the ICON-ART forecast system developed jointly with KIT. From these predictions, the Aerosol Optical Thickness of Mineral Dust (AOD) can be calculated. This quantity is a measure of the attenuation of solar irradiation at the earth's surface.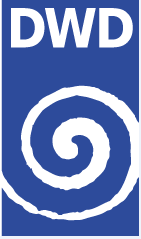 Unfortunately, no forecast could be found for the period entered. Try with another time period.
No plots can be loaded at the moment.
---
Model and Observations
MAIAC Aerosol Optical Depth
---
Time-Height-Section of the Dust Concentration
Copyright
ICON-ART Plots: © DWD
Contact: