Participation in the flood project of the BMBF
20.02.2015: Published publication "The flood in June 2013: Test for the flood risk managment in Germany [in German].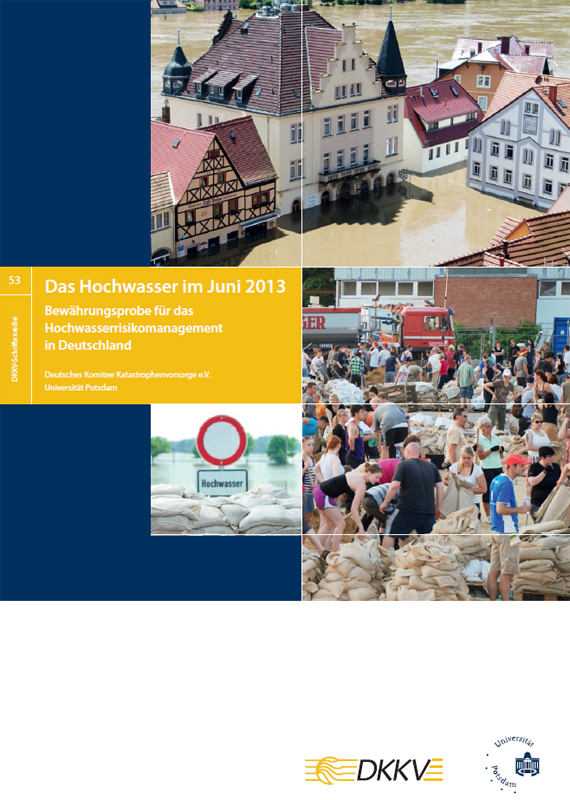 On 19 February 2015, the results of the joint project "Studies to overcome the flood 2013" of the Federal Ministry of Education and Research (BMBF) was presented in Berlin.
Scientists from our working group "Atmospheric risks" and from the Center for Disaster Management and Risk Reduction Technology (CEDIM) investigated together with the German Committee for Disaster Reduction (DKKV), the GFZ German Research Centre for Geosciences, Potsdam University and the Helmholtz Centre for Environmental Research Leipzig (UFZ) extent to which the measures taken after 2002 supports the management of floods in 2013 and have reduced this impact.
The related publication "The floods in June 2013. Test for flood risk management in Germany" can be downloaded here.